Trivia Night Roberts/Drummond Inmate Scholarship Fund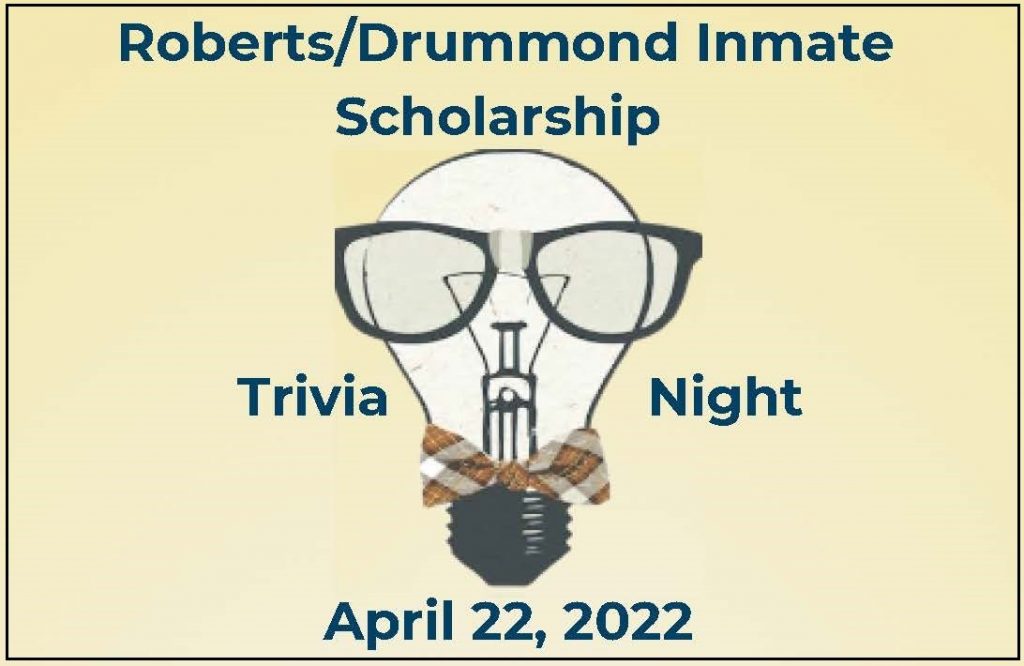 We are excited to announce the first ever Virtual Trivia Night to benefit the Roberts/Drummond Inmate Scholarship Fund.

The event will be held on Friday, April 22, 2022 in conjunction with the District 8 Annual Conference. The evening will start with a keynote speech by Tony Davis who is a past member of both District 8 prison clubs, Alpha Toastmasters and Talu Toastmasters.

He is an inspiring speaker and will share with us what being a Toastmaster while being in prison meant to him and how it benefited him as he left the prison system.

To find out more about the Roberts/Drummond Inmate Scholarship Fund, refer to the information page on the District 8 website. The Trivia Night event will be held after the keynote speech and before the District 8 Evaluation Speech Contest.

The event is opened to everyone and will be awarding prizes to the top 3 teams. With that in mind start thinking about the trivia professionals that you know to build a strong team.
Date: Friday, April 22,2022

Start time: 6:30 PM

Teams up to 6 people. Individuals may register and will be assigned a team

Cost: $10 per person or $60 per team

Prizes: 1st place $120
2nd place $60
3rd place $30
Registration: Trivia Night Roberts/Drummond Inmate Scholarship Fund

Questions: Andrew Welter or Karen Leingang