Never been to a Toastmasters conference and want more info?
To help you decide if you should attend, here is a description of what happens at the conference: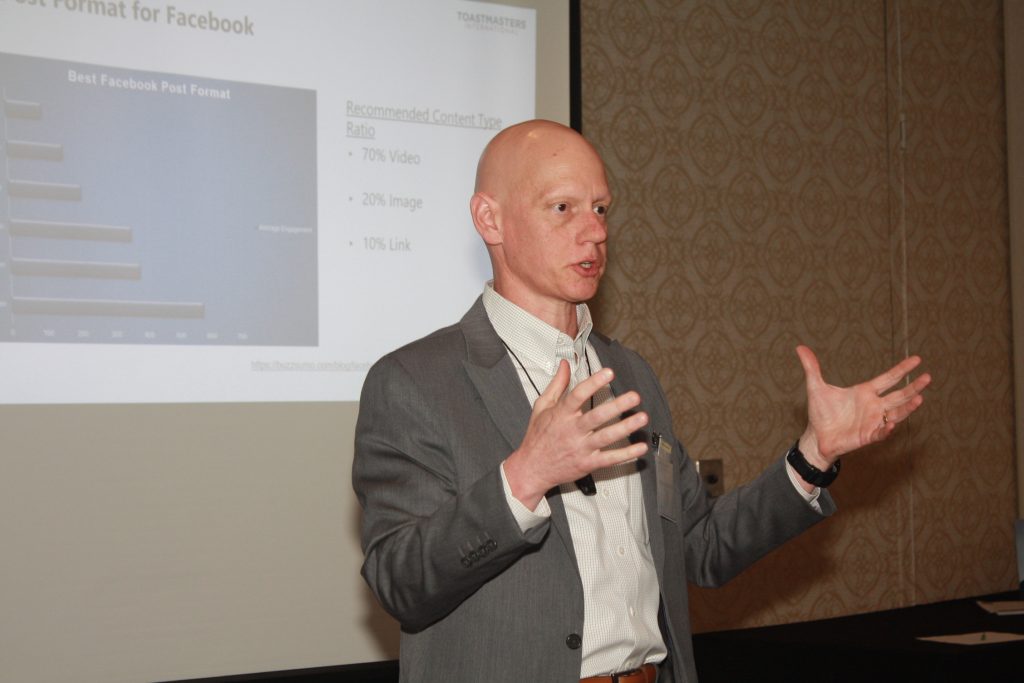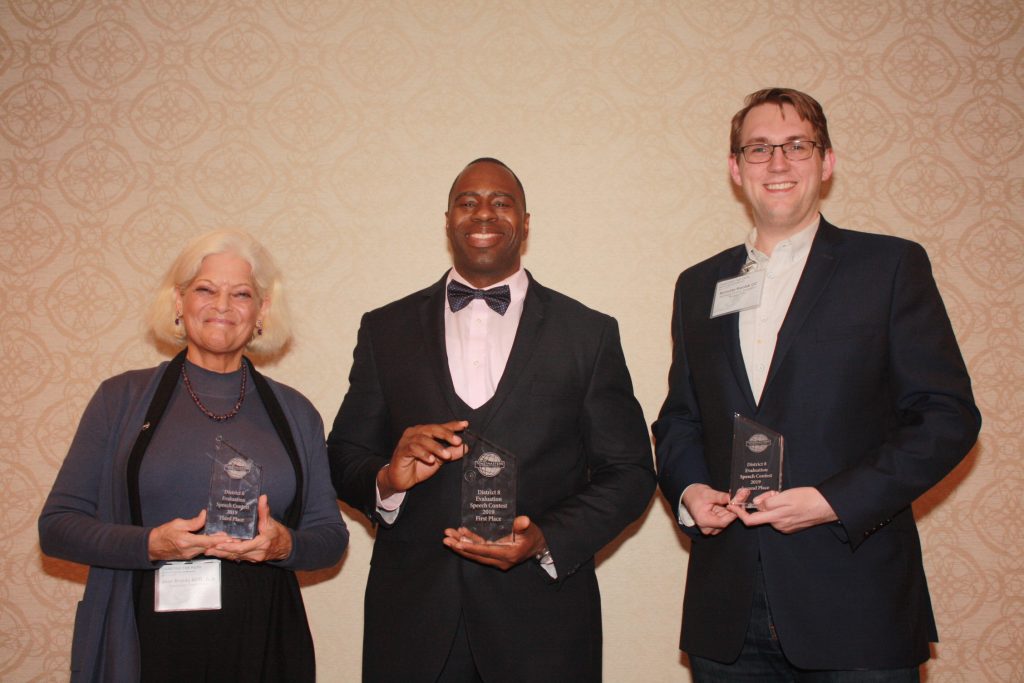 The District 8 Annual Spring Conference provides Toastmasters an opportunity to expand their speaking and networking skills. There are speech competitions in humor, speaking off the cuff (tabletopics), evaluations, and inspirational. The district hosts two of these contests per year.  First there is a contest for members to advance to the World Championship of Public Speaking on the worlds stage.  Members from all over the world compete to win this championship.  District 8 is committed to have a champion win from our local district.  Second our district hosts the  other contest on a rotation basis by alphabetical order.  1. Evaluation; 2. Humorous; 3. Table Topics. This year the second contest will be: Humorous Speech. All members are welcome to attend the district conference. Members are also encouraged to bring  non-Toastmasters guests with them as well.
Friday night typically offers a buffet dinner,  humorous speech contest, and a fun activity.  This year instead of the fun activity, there will be a keynote address given by the 2013 World Champion of Public Speaking,Pres Vasilev.
Saturday morning the day starts with a breakfast buffet and the roast of the immediate past district director.  This year we will be honoring Elaine Curry, DTM. Immediate following there is a Candidates Showcase where candidates for our top district leadership posititions will be answering questions from our members. This allows for voting leaders to vote based on what is best for our district and to be an active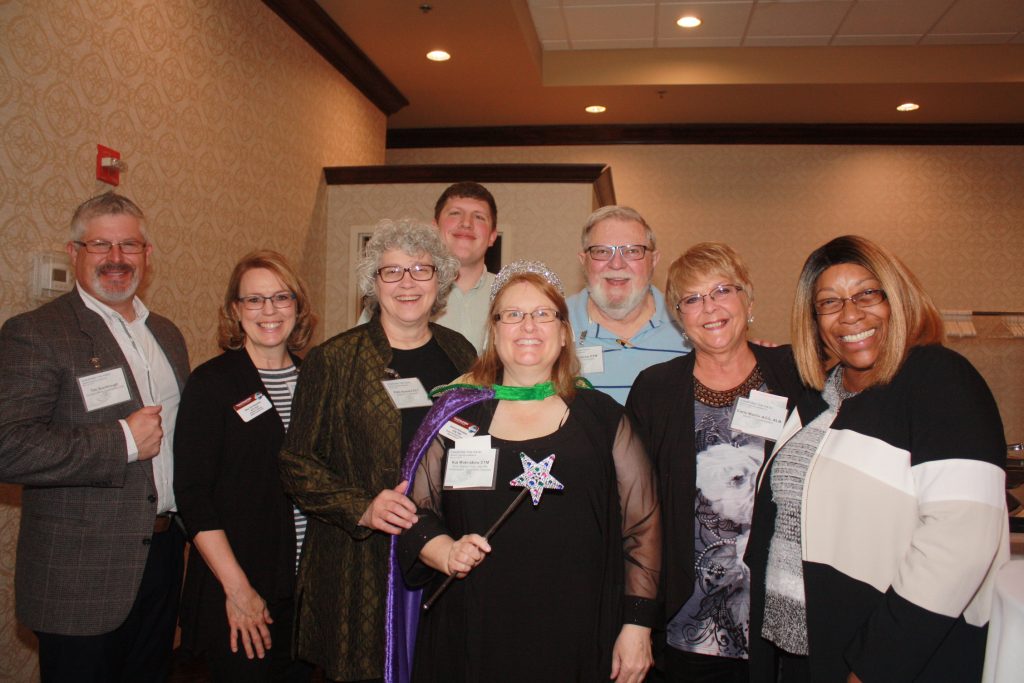 part of the decision making.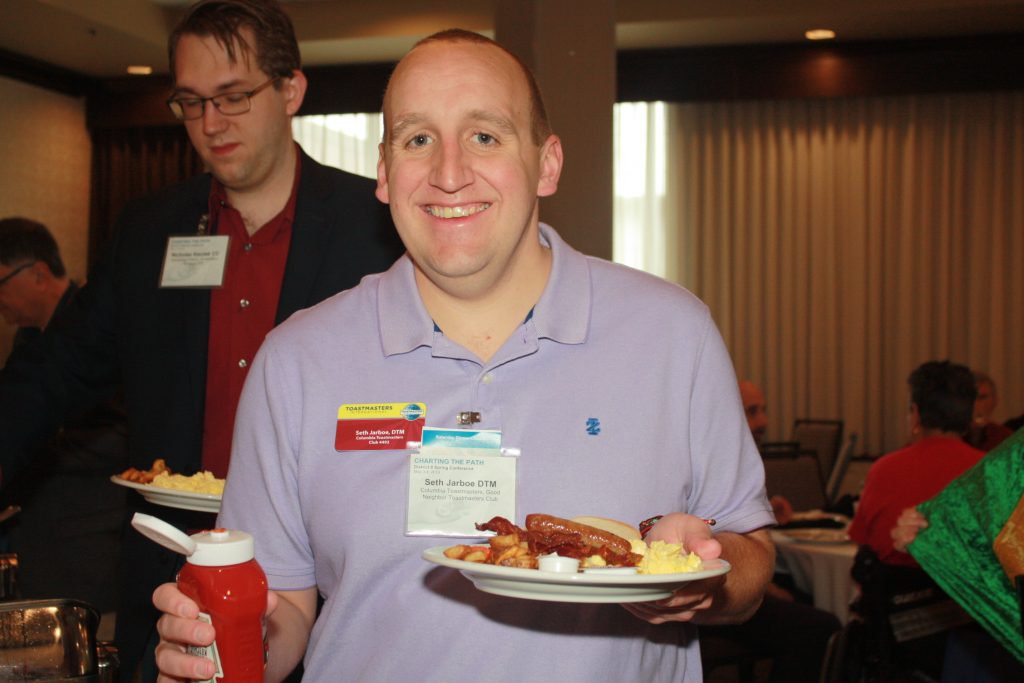 At each conference, the district director will run the annual business meeting. At this meeting, top club leaders will have a chance
to cast their vote on a myriad of issues.  All members are welcome to attend the conference, however primary space is provided to the voting members.
Saturday afternoon begins with a lunch buffet.  Many conferences also have a keynote speech during this timeframe.  District leaders may also give out various awards that are earned by members throughout the year.  Soon after, there are educational sessions offered for members to attend.  There can be from 4 – 6 educational sessions offering a variety of learning objectives.  Visit the conference information center marked 'presentations' for this year's selections.  Talking with members from all around the district is a great way to expand your networking portfolio.  Since the district spans from eastern Missouri to southern Illinois, you are sure to meet many new people.  If you attend more than one conference, those new people may become lifelong friends.
Saturday night the atmosphere changes to a more formal outing.  Dress your best for a sitdown plated dinner.  The district director will lead the awarding of our newest distinguished Toastmasters by forming a DTM line.  This is the highest honor a Toastmaster can receive as a member and our district rolls out the red carpet for them.  Past DTM's in attendance form a line and the newest DTM shakes the hands of every one of them.  This is a sight to behold!  Officers just elected for the next Toastmasters year will be inducted by a visiting dignitary or the immediate past district director (if no dignitary is present).  Each year, the top three leaders (trio) of the district select the Toastmaster of the Year.  The winner will be announced and awarded a trophy on Saturday night.   The crowning glory of the evening is the International Speech Contest.  As explained earlier, the winner of this contest has an opportunity to advance and become the World Champion of Public Speaking.  The competitors work hard to advance to this level.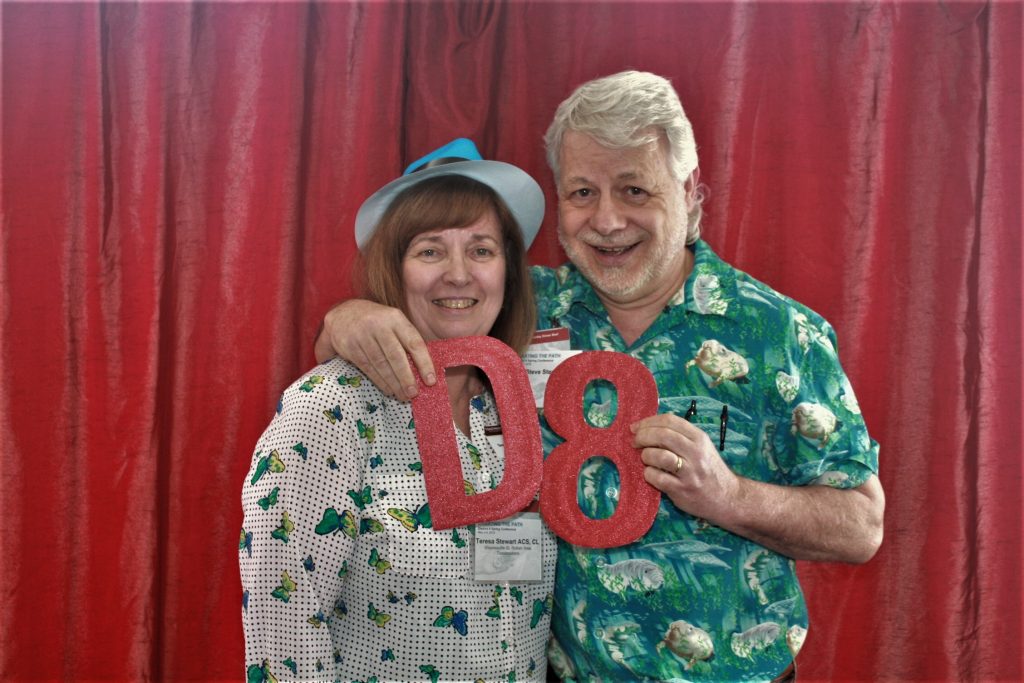 Both Friday and Saturday, all members in attendance can visit the district store.  The local district purchases a variety of items from Toastmasters International's online store.  This allows for members to see items up close and save a bit on shipping and handling.  If you have an item you want to purchase at the local district store, you can contact the district store's manager, Tim Spezia to see if this item is available.  Contact him at  tspezia@earthlink.net .  If the item is not in stock, allow two months prior to the event for
Tim to place the order to ensure delivery of items.  After each day's events, stop by the hospitality room and enjoy a snack on the district.  This is also a great time to network. The hospitality room is generally open from 10:00 pm to midnight. Other times may be offered – see event schedule for details.
Whether you are really excited about attending or just curious, the best way is to experience it first-hand.  If you have any questions beyond what is shared here, please contact the conference team at conference@dist8tm.org.