Conference Sponsorships
District 8 spans from eastern Missouri to southern Illinois, has around 2,000 members in 95 clubs. Sponsoring our conference gives you an opportunity to increase visibility to your brand, products and services. It also shows your commitment to communication and leadership development and your support for our non-profit organization. Your contribution is tax deductible.
Contact: For Sponsorship and Ads, please contact conference@dist8tm.org
Place an Ad in Conference Program!
Place an ad in this year's District 8 Conference Program.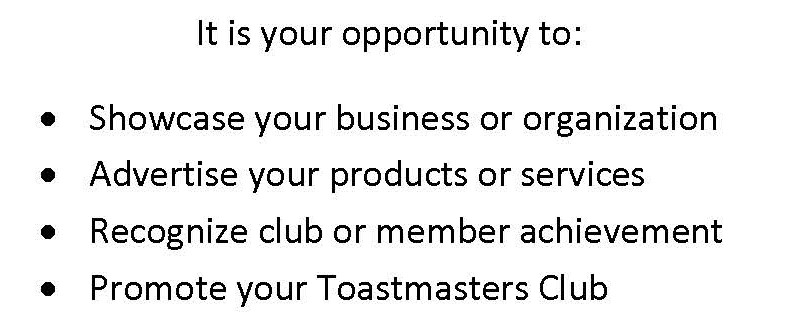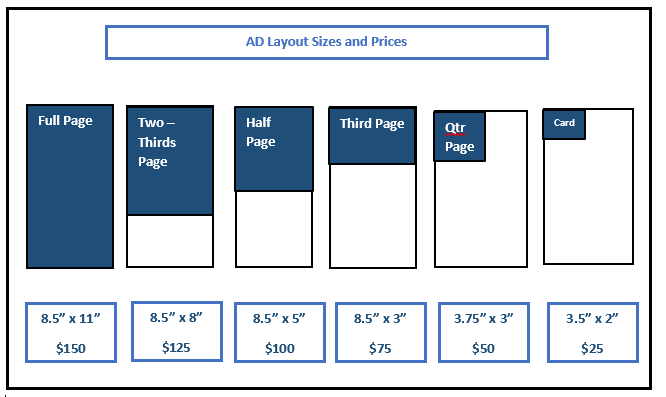 NOTE: Speech contestants and officer candidates may not run add in program